The internet is overfilled with unoriginal content these days. Creatives on social media tops in communicating with a massive range of audiences globally. It is a new form of branding and marketing. Many brands hire a Creative Design Agency or form an in-house designing team for creating high quality images and graphics for Social Media. An amazing visual impact can be created by blending both – Idea and Imagination. Whatever field your business is in, people will only notice eye-catching, unique, creative, and informative content.
Many of you would think that Brochures, Banners, and Infographics can reasonably be effective in promoting your brand's services and products. Then why opt for creatives? The answer is straightforward – Creatives are undoubtedly a key element that creates brand awareness and also helps in improving your engagement on multiple platforms online. You can hire the best brand agency you can find and you still wouldn't be getting success if your creatives aren't good or powerful.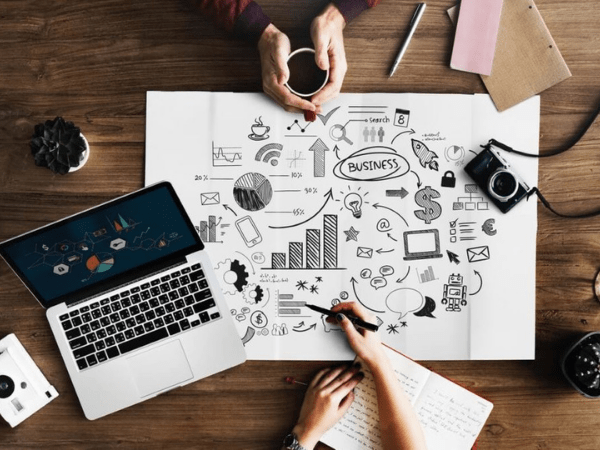 Visuals have proven to be appealing and attention-seeking. People stop scrolling just to stare at an interesting creative post. A Creative Design Agency or an experienced graphic designer will create visually strong creatives that showcase your brand's unique personality. This can help you connect with new customers and build an impression. This type of content also keeps your audience engaged and keeps the interaction level high.
By posting valuable content daily with engaging graphics attached, you can quickly maximize the number of shares or likes of your posts, which can increase traffic on your website. By hiring a professional graphic designing agency, you can get high quality creatives made for your brand's social media. You can also easily attract genuine followers, boost the post engagement rate, and create unique brand recognition. Additionally, excellent creatives made by an experienced professional or a creative design agency enables your brand to do the following:
Helps Build a Community
Attracts necessary Attention to your Brand's Products/Services
Expands Your Reach through Hashtags
Enhances Your Customer Service Skills
Is Cost-effective
If you're equipped with unique and engaging creatives made by a professional graphic designing agency, they will turn into a powerful marketing tool that helps you grow. Also, if your post is able to stop people from scrolling and draw their attention to what you posted, you are on your path to gain followers.
Visual content such as images and infographics often receive a higher social media engagement than posts that contain only text. If you are successful in letting your visitors remember you, they will come back sooner or later to learn more about your products or services. This will eventually result in benefitting the brand/s that you represent extensively online.
Wondering how you can take advantage of the benefits mentioned above to grow your brand? Just Relax. Why? Because UNV Digital is here to help you!
UNV Digital has been in the Digital Marketing Industry as the best branding agency for almost a decade now. We have a track record of delivering excellent results to our esteemed clients globally. Today, every brand needs to engage its audience to provide them with necessary details about their business. There are various approaches that can be taken into consideration. But, powerful, engaging creatives can do wonders for your brand.
As the best branding agency, we have a fantastic team of Graphic Designers who are experts in creating astounding social media creatives, brochures, infographics, and whatnot. With a mix of creativity and experience, our team will make the work easier for you. We follow an approach wherein we study your brand inside out and stick to your brand guidelines to form the best strategy that fits all the requirements. We focus on making the most eye-pleasing, high-quality images that connect you with your audience, keeping quality on the top-most priority. Our goal is the same as yours – To make your audience say 'WOW" when they see your content.
If you are ready to take your business to the next level, outrank the competition, amaze people with those beautiful creatives, do not delay any more. Get in touch with us today and explore more about how you can take advantage of our service/s and benefit always!
Keep the Creativity Alive!!