Social Media Marketing (SMM) has become the talk of the town and a new marketing requirement in recent times. For many of you, an immediate concern would be – Why should our business/brand be on social media platforms? The answer is simple – Millions of people all over the world are actively using social media on a daily basis. The number will only increase continuously year by year. To make sure that your brand's voice is heard, it will be a smart choice for you to be there on these platforms too. While you can do this on your own, the expertise that the best SMM Agency can bring onboard is unparalleled. Let us understand SMM in detail.
Social Media Marketing (SMM) is a process of promoting a product or service using various social media platforms and websites. Many brands hire an experienced Social Media Marketing agency for efficient marketing of their products & services in the industry. SMM provides brands with an effective way to reach out to new customers, engage the existing and future customers, promote their culture, tone, or mission, etc.
There are other useful and important added benefits that come along with an excellent SMM strategy. Hiring a professional & experienced Social Media Marketing Agency can be really helpful as it can help you gain a good reach for your brand. Have a look for yourself how it can be beneficial for your brand. You can achieve the following:
Magnified Brand Awareness
Improved Brand Loyalty
Increased Website Traffic
Enhanced Customer Experience
Boost in Lead Generation and Sales
Effective Multichannel Campaigns
Significant Customer Insights
The list goes on and on. Doesn't that sound like a win-win situation?
As people in large numbers use social media, a humongous amount of consumer data is generated by active users every day. Social media platforms provide excellent Data Analytics Tools that help brands measure progress, success, and engagement for their Ad campaigns. What could be better than having an inside look and come up with more amazing ideas!
According to research, around 71% of the customers who have had a positive experience with a brand are likely to suggest it to their family and friends. This is yet another very good reason to consider SMM as an essential tool and include it in your marketing strategy for your brand's promotion. The idea here is to effectively manage your online presence and engagement with customers through social media networks.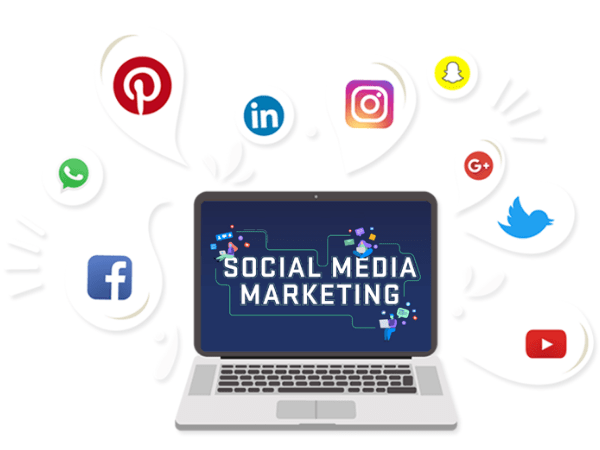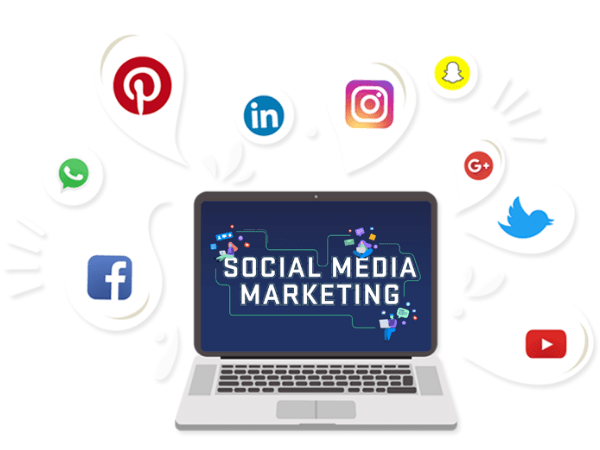 You must know that in SMM, customers don't want to be pitched to; instead, they would want authentic engagement. How can you do that? It's simple – By following Social Media Marketing best practices. You get exposure, which will not only bring leads but also increase the conversion rate by many folds.
If you don't know who can get the job done and attain the desired results, there is no need to worry. When UNV Digital is here why do you fear! Let's tell you how we can help your brand.
UNV Digital is the best SMM Agency in India and Internationally, with experienced professionals who can help you enhance your social media marketing strategies with their unique approach. Having worked within the niche industries, we have rolled up our sleeves and mastered the art in the journey. Our team delivers nothing but the best and always keeps up with the ever-changing new trends.
We have worked with clients on a global level and made sure that they grow continuously. With almost a decade of experience as the best SMM Agency in the industry, you can trust us with your requirements. The creative minds – Our team of experts, will execute the best ideas for photos and videos, raising the bar for your competitors.
The more you interact with your targeted audience through social media networks, the more it shows you care for them. We are ready to showcase that side of your brand in an amazing way. Are you?
Get our expert advice at any time with our complete dedication. To get associated with us, or know more, Contact us today!
Get Ready to Raise the Bar!!!