Did you know that Advertising can influence 90% of consumer's decisions to purchase goods and services? Communication is the best tool to reach out to people. Therefore, it becomes relevant to give your audience the kind of stuff they mostly relate to. Best TV commercials have the potential to spread out faster through new ideas. In a competitive environment, providing easily visible ad-content to your target audience becomes essential. In the end, advertising must do what it is supposed to – convert audiences into customers.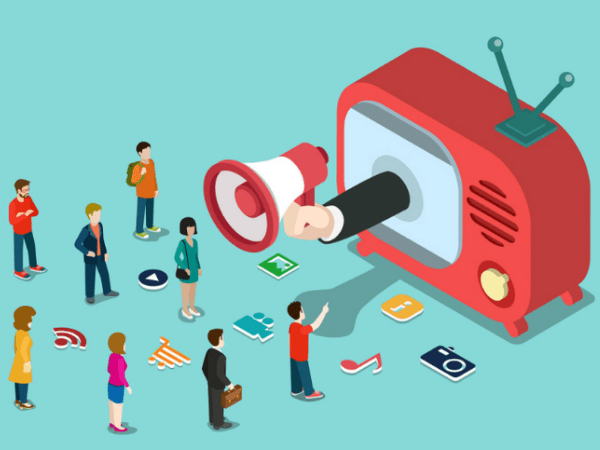 A Google study of 98 different TV campaigns revealed that every campaign saw a rise in product discovery after airing its TV ad.
Why Own the Best TV Commercials?
Over the years, to attract their share of audience and keep the existing ones, brands have adopted TV advertising. For them, TV has proved to be an excellent way to generate a massive reach for brand promotions. Most popular commercials have gathered large viewership and have become a quick way to target larger audiences. If you care to promote your brand and bring prestige, you must resolve to create a popular TV commercial.
A good ad has the potential to get quickly popularized and become a sensation. Here's a list of best TV commercials that attracted enormous viewers.
Best TV Commercials of All Times
Coca-Cola – Meet Joe Greene (1979)
The brand used simple memorable slogans to present a direct way of giving out their message.
Along with the NFL, Coca-Cola brought Mean Joe Greene to relate to their American customers. The company has even got the Clio award for its advertising.
https://www.youtube.com/watch?v=xffOCZYX6F8
Apple Commercial (1984)
The commercial, released in 1984, made Apple a unique brand. The company even used silhouette advertising in print and TV. Reference to George Orwell's dystopian classic, along with dramatic cinematography, impressed the audience. After it aired, the company got flooded with customers to their electronic stores.
https://www.youtube.com/watch?v=VtvjbmoDx-I
McDonald's – The Showdown (1993)
Despite their tempting fast foods, McDonald's advertisement- starring Michael Jordan and Larry Bird, caught attention. The phrase-"Nothing but net" got famous. The brand used billboards and signage and sponsored sports events other than just promoting through newspapers and television.
https://www.youtube.com/watch?v=1shK-j_u6LI
Old Spice – The Man Your Man Could Smell Like (2010)
Old Spice became viral after releasing a refreshing and comical advertisement. The commercial features an attractive man who smells good with Old Spice, drawing comparisons. It gathered an audience overnight and grew its sales by 11%.
https://www.youtube.com/watch?v=owGykVbfgUE
Always – Like A Girl (2014)
The brand released an ad that used gender equality as a strong message. The commercial made viewers question their viewpoints and think rightfully. "Quit whining like a girl," the saying made people rethink whether females are as strong and emotionally stable as men.
https://www.youtube.com/watch?v=XjJQBjWYDTs
Dos Equis – Most Interesting Man in the World (2006)
Dos Equis became a famous brand, with sales reaching 22% post the commercial. They targeted young men who wanted to become like Do Equis in their old age and became one of the fastest-growing beer brands.
https://www.youtube.com/watch?v=L-4zfsy6rsM
Energizer – Escape of the Bunny (1988)
The catchphrase "It Keeps Going, and Going, and Going" acted as a mascot. The Pink bunnies popping out on screens act as identity. The commercial made batteries from just charging units into an engaging, positive brand.
https://www.youtube.com/watch?v=tH6MBpFQGyM
Budweiser – Whassup?! (1999)
The ad is made in the short film "True" by Charles Stone III; all generations have liked the advertisement. The phrase made the brand outreach such that countries that didn't even have Budweiser said "whatsupp" to each other.
https://www.youtube.com/watch?v=OWgXXyL3vEI
Tootsie Pop – How Many Licks? (1969)
The ad agency cooked up a new idea of voicing wise old owl Paul Winchell, known for the voice of Trigger in Winnie the Pooh. It was a classic campaign with a good ad. Even t-shirts, lunch boxes, and other products were having prints of Mr. Owl and little boy.
https://www.youtube.com/watch?v=Q8PAJKlulKQ
Wendy – Where's the Beef? (1984)
The company's commercial became iconic after gaining popularity. "Where's the beef?" line from their commercial became an everyday phrase. Wendy achieved success with this memorable slogan. A year after the ad, the company earned $72.2 million in sales.
https://www.youtube.com/watch?v=riH5EsGcmTw
How can UNV Digital help?
UNV Digital is a one-stop solution to all your Digital Marketing needs. We have a decade of experience in serving our clients across the US, UK, Canada, Australia, Singapore, and India. We believe in providing premium quality services for your brand to take it to the next level.
Our experienced professional team members are always available to help you achieve your marketing goals. We employ quality talent to provide the services for which you desire assistance. Our experience has allowed us to explore various niches and we can efficiently use it to help you grow exponentially!
If you wish to know more about our services, get in touch with us today by clicking here.
Be the first to receive the Latest News and updates about the Digital Marketing Industry. Join our WhatsApp Group and be a part of the most happening Digital Marketing Community today!