Do you wish to create content that Google wants? We got it for you. You might have witnessed the acronym E-A-T in various SEO-related content. Ever wondered what is it about? Let's see what it is and how you can boost SEO score with E-A-T.
E-A-T stands for Expertise, Authority, and Trust. Google uses these three factors to decide a website's ranking. Google always focuses on providing the best experience to its users. That's why it prefers to promote websites that are trustworthy. If you're able to boost SEO score with E-A-T, you have the opportunity to get promoted by Google, It's as simple as that. But, other important aspects include knowing how to evaluate E-A-T of your website and get high E-A-T score?
You can enhance E-A-T's display on your site by adopting various methods listed in this article to get high E-A-T score.
What makes E-A-T so Crucial?
As a user, you want to gather the best piece of data every time you search on the internet. Google will lose its users if it surfaces the content from any website that lacks authority. Therefore, you wouldn't get a good ranking in SERPs if you don't know how to evaluate E-A-T score.
E-A-T is also relevant for how to, what, why type questions. Again, it is unlikely to trust any non-authoritative websites for getting the answers for the same.
There is something called YMYL (Your Money or Your Life) topics by Google. YMYL topic pages might hold relevance in deciding a person's future. They may be about health, finance, safety, or happiness. If your site's objective is built around YMYL topics, checking the E-A-T score is crucial.
Expertise, Authority, and Trustworthiness – A Detailed Description
As described already, E-A-T stands for Expertise, Authority, and Trustworthiness.
All these three measures the business's rights to be considered a leader in their niche industry. Search engines use these metrics to measure the Expertise, Authoritativeness, or Trustworthiness of any website. It even calculates the site's individual page content (On a URL basis) and also the content creator.
Expertise
Expertise means having high levels of skills or knowledge in a distinct field. Suppose only you could deliver a service or product about which you have deep learning. In that case, you can be called an expert, especially when you can show that your knowledge about a particular matter beats your competitor's levels. If both you and your competitors have gained identity in the eyes of customers, the depth of your insight makes you stand out.
Authoritativeness
Authority defines how well your business or brand, the website, or content stands apart. When a person searches, they look for a trustworthy website that has built an authority of its own. They would want to ensure that the website they are visiting shows expertise they can be trusted upon.
Trustworthiness
Users trust your website depending upon the credibility of your brand or content. You need to maintain the transparency, accuracy, and legitimacy of the website and the content to build trust. Especially when you have YMYL based topics, the ones who rate would look for various things to evaluate your authority.
A YMYL website demands high levels of trust. So it is very crucial to put the right information about the person responsible for your content. Also, do not forget to place the correct contact information.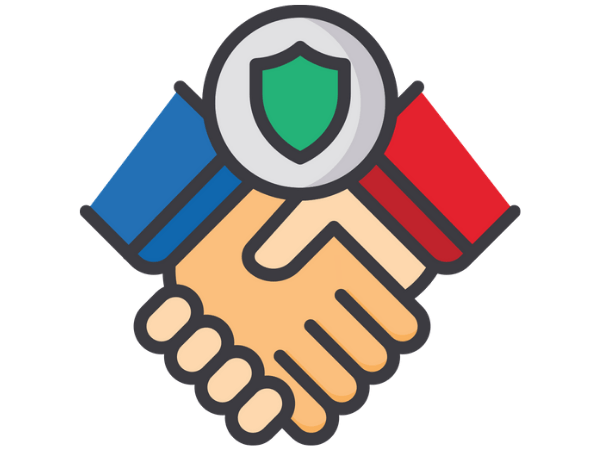 Building trust is somewhat a relative concept. Websites and people cannot be regarded as trustworthy in all sectors. But content accuracy and citing authoritative sources can prove to be helpful scopes in the world of SEO.
But, a question popping up in your head may be – How to boost SEO score with E-A-T? Google doesn't score E-A-T of your website. That's why we are here to tackle this problem for you.
Tactics on How to Boost SEO Score With E-A-T?
How the Google algorithm works is a complicated topic. E-A-T is a subject of Search Quality Guidelines by Google and needs a detailed study. But optimizing your website for them doesn't necessarily have to be problematic. Listed below are some tactics that you can use to get that high score.
Inspect Your Brand
You must start by focusing on what people say about your business or brand. Motivate your existing customer base and ask them about their experiences with your company. The process will benefit you in the longer run. Also, check your site often to see if your brand looks clear, transparent, and honest about the objectives and execution.
Start with your site's home page to check how clear it is that you're an expert in your field.
Next, check the About section. Positioning the USP (Unique Selling Proportion) of your company builds your company's prestige.
Talk about your team. Show the audience the experts they are trusting upon. Your company's work machine is the prime factor in building respect and making it easier for them to trust you.
Share contact details and optimize them for every kind of device the users have. Include the T&Cs, customer services, emails, etc., along with the contact section.
In the end, make changes and improvise as per the reviews of your customers.
Inspect Your Existing Content
Your content says a lot about your business's objectives. Check whether your content matches the needs of your searcher's intent and revise if the answer is a NO. Convert below-par content into an accurate one. This way, you can recycle the content and improve its validity for both audience and Google.
Hire the Expert Writers
If you cannot make time to research enough and write quality content yourself, it is best to get external help. You can hire expert Researchers or Writers. Even to validate the produced content, you can find Editors with the necessary qualifications.
Promote Onsite and Offsite
You will receive more authority and trust if you promote more expertise related to your brand. Promoting your researchers, writers, experts will display your expertise. Link your content to the author's profile to provide validation to it. After this, link your best piece of content to other authoritative pages to map the reader's journey.
After promoting your experts, focus on sharing your brand's message. Encouraging your customers to leave reviews on your Google My Business page or various Social Media profiles will help build credibility.
There is a lot more that can be done to boost SEO score with E-A-T. For further assistance, UNV Digital is here to help you.
How can UNV Digital help?
Do you get recurring problems in building your brand's authority?
UNV Digital is here to solve all your online marketing obstacles. We have been in the market for around a decade and served our esteemed clients across India, the U.S., the U.K., Canada, Australia, Singapore to name a few.
Our experts have figured out the best ways of mastering the E-A-T criteria and have helped some of the top brands achieve them. Our Plethora of Services includes Search Engine Optimization (SEO), Social Media Marketing (SMM), Search Engine Marketing (SEM), Content Creation, and much more.
Contact one of our experts today to take your E-A-T game to the next level!
Get the Expert information on 3 Important Ingredients of Google's Search Quality Rating Guidelines from SEO expert Neil Patel.
Be the first to receive the Latest News and updates about the Digital Marketing Industry. Join our WhatsApp Group and be a part of the most happening Digital Marketing Community today!