Special effects for videos are powerful storytelling tools and are extensively used in the cinematic world. Visual effects are applied to add clarity to your story, set the mood, generate excitement and buzz, and do a lot more. Most of the high-definition movies, video games, etc hire some of the best vfx and sfx production services to add such breathtaking effects on screen.
VFX and SFX have an integrated approach. It includes the concept, the script, the support, and the implementation of your project in post-production process. Visual Effects & Special Effects for videos help brands tell a better and more engaging story in an innovative way. Some of the best visual effects agencies skillfully create VFX which also encourages brands to convey a powerful message, and elevate their content. Let's learn how!
Visual and Special effects stimulate the viewers and keep them engaged. It becomes easy to visualize a process happening rather than seeing a written content. Even a quick video can help you reach out to more people at a given point in time. These effects provide benefits for all types of video production, including stylized video, live-action video, and realistically rendered CG projects. There are a lot of agencies providing VFX and SFX production services – from basic to complex level effects.
The interesting fact is that our brain is capable of processing images 60,000 times faster than text. Around 90% of the data feeding the brain is visual. Also, our brain's capability of recalling verbal and visual information is as high as 80%. This data tells us how videos can have an impact on people.
Many people are visual learners, so what matters is that the target audience should stay on your website for a longer time. How can you do that? A simple way will be showing animated branding videos to your audience when they visit your website. This practice will not only enhance their experience but also get them exposed to unique branded content. This will eventually help you develop a strong and deep connection with them.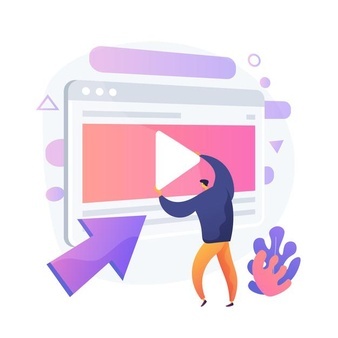 Brand recognition is reinforced when visual effects make use of shape, color, and characters, consistent with your brand. This helps solidify your branding, messaging, and tone with a broader audience. It is because visually engaging content attracts the audiences more and helps you establish stronger brand recognition. Also, it generates customer appeal for your brand's products and brings them to life.
Visual and Special effects are very versatile. VFX & SFX will help your brand create an emotional and visual response for your audience. So why not take advantage at the right time, transform a theme into an attractive art of work, and take your brand to the next level! You don't need to worry about finding a team that can get the work done as UNV Digital, which is the most trusted and best visual effects agencies is here at your service.
Our team consists of experts who excel in the VFX and SFX field. We have been serving clients globally for around a decade now. We keep ourselves updated with the latest industry trends and ensure to only deliver the best.
With our professional vfx and sfx production services, our team will make the most creative and extravagant sequences for giving the top-notch experience to your audience. Your content will be made appealing and flawless.
So what are you waiting for? Get your brand spread wide long by adding the magic of VFX and SFX. Contact us to know more!
Convert Your Imagination into Reality!!