You must have seen the Wikipedia site as a result of your search on Google at some point. It is a living, breathing encyclopedia where people can add their own knowledge, articles, and pages. The topics here can be about anything, even Content Marketing, yes, you read that right. If you want to know how to create a Wikipedia page and if you can use Wikipedia for marketing, you are in the right place.
Wikipedia will help you build a positive image of your company. It is the right way of promoting your business online. Let's dive deeper and understand the benefits of Wikipedia better!
Wikipedia For Marketing and its Benefits
Wikipedia will act as a powerful tool for your company/brand. When it comes to marketing, Wikipedia differs from a Directory, News Website, or even Social Media. It has a unique writing style where anyone can easily contribute to the content published.
It is one of the places where many successful businesses have been flocking overtime to market their products. Also, if you want to establish an online presence of your brand, Wikipedia will be a great place, to begin with.
This was a sneak-peak of the usefulness of Wikipedia. Now, let's discover some benefits of this platform below:
Helps in boosting Traffic to your Website.
Potentially increases Sales.
Creates Brand Awareness.
Improves Brand Equity.
Backlinks from Wikipedia impress the Search Engine.
Information from Wikipedia that is displayed in knowledge panels, includes key credentials about a Company.
Doesn't that sound amazing! It's time to put light on what you have come here for. Continue reading and find your answers ahead.
Steps to Create a Wikipedia Page
Now that you know the usefulness of Wikipedia for marketing, you would want to incorporate it in your marketing strategy. But, before you start doing that, you will need to know how to create a Wikipedia page first. The process can be tricky at times, but you don't need to worry as we are here to your aid.
Follow the below steps and create a Wikipedia page for your business/brand at ease:
Step 1: Create an Account
It is essential to get registered with Wikipedia if you want to make edits to your Wikipedia articles. It is pretty simple to create an account on Wikipedia just like any other site. To create your account, click here.
It is advisable to use an anonymous username rather than your real name. Your identity is public and visible to other people on the internet. However, if you are comfortable revealing your identity, just go ahead. It depends on the personal choices of everyone.
Step 2: Establish a Reputation
Improving your Wikipedia is the right way to increase your account reputation. There are more chances of COI (Conflict of Interest) edits getting approved if you maintain a good account reputation. It is better if more unrelated contributions are there in your COI editing.
Step 3: Gather Your Sources
Now, it's time to focus on the references you need for your articles. Wikipedia is not any other promoting site where you can promote without verification. You gather sources for getting the matter on your page verified. Your content must be based on facts and should be unbiased. You will require printed and online sources to support the facts you provide on your page.
Step 4: Formulate the Page
Now that the sources are ready, begin with writing the article. Wikipedia provides a draft box for every user to work on the edits. Make generous use of this draft box until your account gets confirmed. Formulate an easily understandable article so that readers do not find any difficulty.
Step 5: Provide Citations
Wikipedia creates citations based on a URL, the title of the content, publisher, date of publication, or ISBN of a book. Citations help avoid plagiarism and allow readers to determine if the referenced material supports the writer's statements. The more accurate sources you provide, the higher are the chances of your account getting confirmed!
Step 6: Submit your Page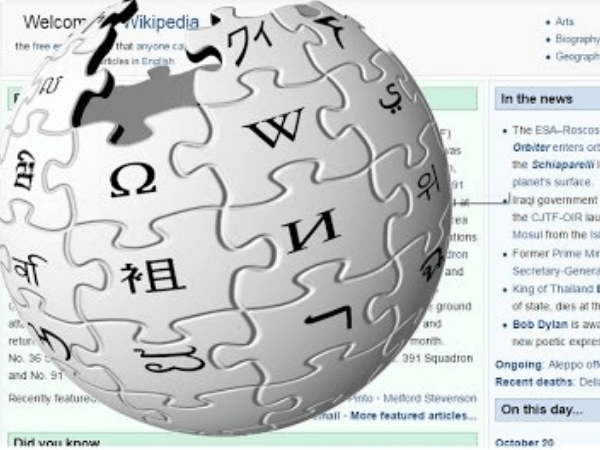 Last but not least, submit your page for approval. Make sure all things are perfectly fine. Try to eliminate all the errors, if you face any. The process may take a few days, a few weeks, or even longer to get a response. Once your account gets confirmed, you can use Wikipedia for marketing your product in an efficient manner.
These were just the basic steps to get started. There's a lot more to be done to maintain the page later. You can access the benefits of Wikipedia effectively only if you abide by the already set guidelines. Even when you know how to create a Wikipedia page, it is challenging to get your page the right references.
To tackle this hurdle, get expert advice today and get started. The question is – Where will you find the right fit? It's right in front of you. Oh yes, we are talking about UNV Digital!
How can UNV Digital help?
UNV Digital is a growing Digital Marketing Agency that has been providing its premium services for around a decade now. Our client base is spread across India, the U.S., the U.K., Canada, Australia, Singapore, to name a few.
We focus on uplifting our client's marketing strategies to let them explicitly grow their business and expand their horizons. The team here is highly experienced and strives to offer nothing but the best. The overall expertise of the professionals and their knowledge gives us an upper edge in delivering the desired results. Helping our clients with Wikipedia for marketing is one of our well-known services.
We have the right team for you that has the caliber to take your brand to the next level. Start taking the right decisions at the right time and be ahead of the competition always. To know more about our services, and how we can contribute to your business's growth, contact us today!
Be the first to receive the Latest News and updates about the Digital Marketing Industry. Join our WhatsApp Group and be a part of the most happening Digital Marketing Community today!