Being a Marketer, you know the importance of Search Engine Rankings. That is how you get potential organic traffic for months or years for your website. Along with higher rankings, you also want more users to click and visit your sites. Sitelinks are a great way to maximize Click-Through Rate (CTR) and, in turn, Pay-per-Click (PPC). This article on how to generate sitelinks will help you know the importance of SEO sitelinks for websites.
How to Generate Sitelinks – What are they and how to get them?
What are Sitelinks?
Google Sitelinks are extra links that appear below the main URL for a Publisher or a Brand. They appear under the first results of Search Engine Result Pages (SERPs.) Sitelinks help to navigate users around your website. But you may wonder if it's easy to get SEO sitelinks for websites? Well, don't keep wondering as we have the answer for you.
Google analyzes your site's link structure to discover shortcuts that save user's time and allows them to find the information they're looking for quickly.
Google only shows sitelinks for results that are useful to its users. If the algorithms cannot find good sitelinks or the sitelinks are not relevant for your websites, Google will not show them. Since the sitelinks algorithms are automated, we present you with the best practices on how to generate sitelinks.
But before proceeding, let us first know some of the benefits of SEO sitelinks for websites
What are the Benefits of SEO Sitelinks?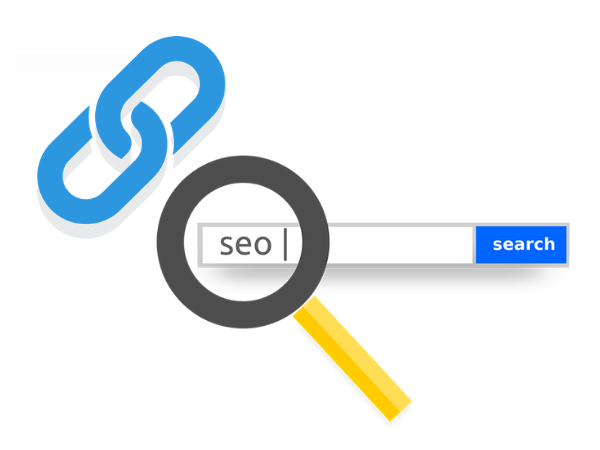 Improved Click-Through Rate (CTR)
Other than high rankings, CTR is an important factor in getting organic traffic. Nearly 55% of all clicks go to the first three results. Therefore, to get more and more clicks for your sites, gain sitelinks.
Builds Trust and Credibility
If Google trusts your website, you get sitelinks. When a user searches for any unpopular site, they'll not see sitelinks. So, sitelinks are essential for building trust and credibility for your brand.
Provides Brand Awareness
Sitelinks link out to the most relevant pages on your websites, i.e., the product or about the company pages. Therefore, sitelinks make a great way to improve brand awareness.
Now that you know of the benefits of SEO sitelinks, allow us to tell you more about how to generate sitelinks!
How to Generate Sitelinks – 4 Expert Methods
There is no fixed process to get sitelinks for your sites. They are automated and are created through website best practices. Explore the process of how to generate sitelinks to get started on the right foot.
Pick a Unique Name for Your Brand
The foremost step in getting the sitelinks is that you are at the search result's top rank. You won't be awarded sitelinks if you're in the second, third, or lower SERP ranking. But brands often struggle to get the #1 rank. Rebranding with an aim to give a unique name to the URL can provide a better opportunity of getting to the top.
Add Structured Data to Your Site
Structured Data allows Google to understand the organization of your website effectively. The structured data is mostly represented as Rich Snippets or Featured Snippets. If you associate things with the Review or Recipe Snippets, you can use structured data more. That is, you can add codes to tell Google about the menu to consider for sitelinks. You can even specify the sitelink search box, contact page, or about page. If you are using WordPress, a plugin called Schema Pro can be installed to handle all this.
It is easy for Google to crawl and navigate sites that have a clear hierarchy. If Google doesn't understand all page's relative positioning on your site, it will not show sitelinks. That translates into keeping your homepage as the root page. Also, it is essential to make sure that your website has all the standard pages – About, Products, Contact Us, Privacy Policy, etc.
Build and Submit an XML Sitemap
A sitemap is similar to a map of your website that lists all pages on your site. It is designed for search engines or users to help them navigate websites. Therefore, a sitemap helps in better Google crawling. It defines the most relevant pages and increases the coverage of your site. In case you don't have an account on Google Search Console, you're missing out on a lot of important things. Well, if you don't have one, you need not worry, here's how you can make it –
XML-Sitemaps.com (for HTML Websites)
Google XML Sitemaps Plugin (for WordPress Websites)
You can even utilize a WordPress plugin like ALL in One SEO and Yoast SEO. Both of these have built-in sitemap functionality.
How can UNV Digital help?
UNV Digital is on a mission to help businesses worldwide to gain Visibility and Reputation to Build Authority. We are one of the best Digital Marketing Agencies serving brands to uplift their Marketing goals globally. We care to have updated knowledge about the changing Search Engines and Social Media Algorithms, and trends to help our clients develop the best strategies.
Our package of premium services includes SEO, SEM, SMM, Content Creation and Marketing, Web Development, 2D and 3D Animation, etc.
To know more about our Premium Services click here. You name a Digital Marketing Service and we have it!
To book a meeting with one of the Experts, click here.
Know what SEO expert Neil Patel has to share about how to create a Site Structure that will enhance SEO.
Be the first to receive the Latest News and updates about the Digital Marketing Industry. Join our WhatsApp Group and be a part of the most happening Digital Marketing Community today!