As per the conventional idea, the more you spend, the more profit you get. But is it true every time? Want to know how you can stop wasting money on Google Ads? Yes, you read that right. It is possible to have low cost Google Ads. The following article will help you know how to reduce Google AdWords cost to have affordable Google Advertising.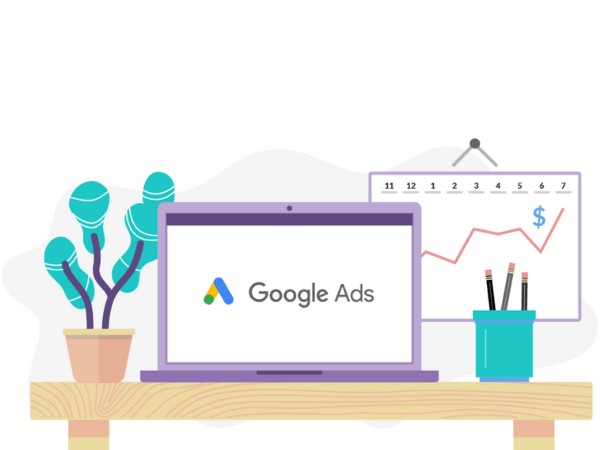 Google Ads is one of the most dominant ways to draw relevant customers to your business. Knowing how to reduce Google AdWords cost is crucial as it can work better than SEO. You surely wouldn't want to lose out on how you can get affordable Google Advertising. Budget is always of prime importance because let's accept it, you primarily chase money in any business. Let's explore how you can get low cost Google Ads.
How to Reduce Google AdWords Cost
Why is Google AdWords Important for Your Online Success?
AdWords is an effective and simple tool that allows you to use images and text to reach a highly specific audience. You can make your Ads appear in the search results when a user searches for certain words. It is one of the most certified ways to get your company listed in the top search results for specific keywords.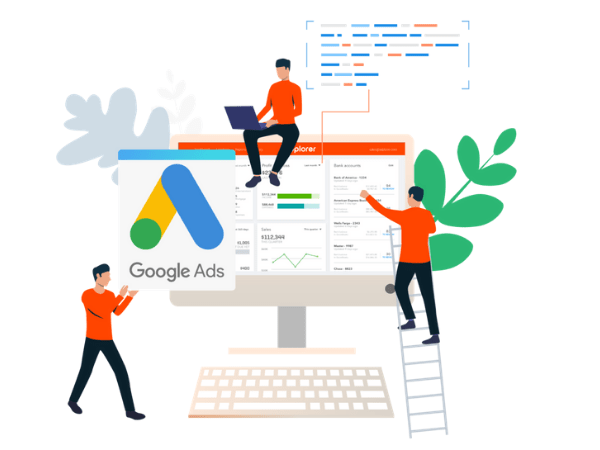 Let's now see how to reduce Google AdWords cost to have cost-efficient ways for your Google Ads.
Tips to get Low Cost Google Ads
Check your Bids Periodically
Bids make the foundation of your Google Ads. Managing the price to show one of your Ads for a particular keyword will deliver a significant improvement overnight. You must know your target CPCs or the Return On Ad Spend for a fair bid adjustment. This allows you to focus on areas that are performing well and the ones underperforming. Bid modifiers are the adjustments that you can make to your Google Ads Campaigns:
Time/Day: Modify bids based on the hour of the day and days of the week
Modifications based on Device: Adjust your bids as per the performance of various devices
Geo: Modify your bids as per the performance of different locations
Improve Your Quality Score
The Quality Score defines the quality of your Ads, Landing Pages, and Keywords. High-quality Ads can reach better Ad positions at low prices. The score is measured between 1-10. Ten is the highest, and one is the lowest. Quality Score is one of the best ways to lower down your Google Ads costs. It can make a moving difference in your expenses, especially when your average score moves from 1-3 to 7-10. You can start by inspecting the factor causing a low-quality score.
Enhance Your Conversion Rates
Your AdWords Conversion Rate measures the success of your Google Ads. Improving your Quality Score improves Conversion Rate automatically. It helps lower down Cost Per Clicks (CPCs) of your campaigns. In this way, you get the opportunity of presenting Ads in front of a larger audience on the same budget. The best ways to improve Conversion Rates are:
Focusing on Right Keywords
Improving your Landing Page Experience
Having an Organized AdWords Profile
Organizing your Ad Groups
Analyze the Performance of Your Ads
Ads are the first interaction between your users and your business. They make the first impression, and, therefore, it is essential to find which Ads are performing the best. You can employ two Ads as part of each campaign to decide which is doing better. A regular check gradually increases your conversion rates and, therefore, lower the cost per click.
Keep an Eye on Broad Match Keywords
Broad keywords are generic variants of exact match keywords and phrases. You must see your broad match keyword's performance to check if they are reaching your business goals. Regular analysis of search terms ensures their relevancy for your product and services. It's good to have a close eye on your keyword's match type's overall execution to know if your strategies are working.
About UNV Digital
Do you want to have the best plans for your online marketing? Guess what? UNV Digital brings you the most competent set of strategies to uplift your website rankings. We are one of the top-notch agencies providing Digital Marketing services for almost a decade. Our efforts have made us construct secured connections with our national and international clients.
We offer a complete range of marketing services like Search Engine Optimization (SEM), Social Media Marketing (SMM), Web Development, etc. Know more about our Premium Services to explore what we have to offer.
To contact one of our experienced leading experts, click here and get excellent solutions for your complex problems!
Learn about Entrepreneur's Guide to Google Ads on Neil Patel's website.
Be the first to receive the Latest News and updates about the Digital Marketing Industry. Join our WhatsApp Group and be a part of the most happening Digital Marketing Community today!