Don't you get curious thinking about the progress of your SEO strategy? There should be some way to measure that. Right? Key Performance Indicators (KPIs) can help you do that. They are determined as one of the most important parts of any SEO strategy. To make you understand your business's progress towards its goals is the central importance of SEO KPIs.
SEO does take time to deliver results and that is no hidden secret. However, by setting the KPIs, you can be in a better spot to track your campaign's progress and do a lot more. Foremost, you should know what you are measuring. So, let's understand what are KPIs and which important KPIs you should be using!
What are KPIs for SEO
KPIs are the values used by the Marketing teams to measure the website's performance for organic search results. Organic search results include analyzing the best-performing pages, keywords, and optimizations required for the searches. KPIs provide the early warning system to identify potential issues and determine strategies to work upon. Good KPIs will help you to do the following:
Provide evidence of the progress made towards achieving the desired results.
Make better-informed decisions by measuring the important factors.
Helps in comparing and gauging the degree of performance over time.
Helps determine the right balance between the lacking and leading indicators.
Can track – Effectiveness, efficiency, timeliness, quality, behaviors, personnel/project performance, resource utilization, and so on.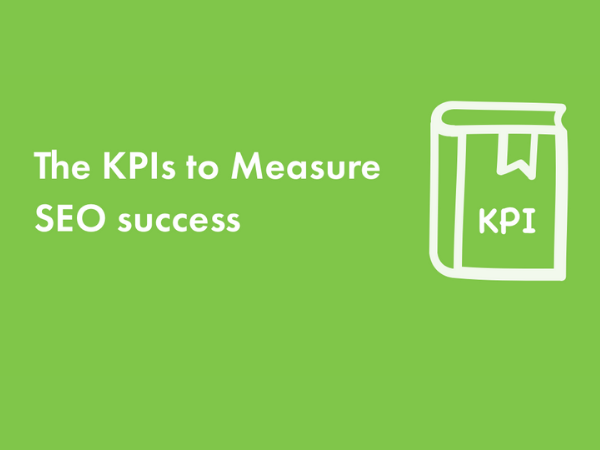 Additionally, KPIs not only enhance the user's experience but also improve the online credibility of a website. Google Analytics, Google Console, SEMrush, Klipfolio, Moz are some of the best tools to measure SEO Key Performance Indicators.
Important Key Performance Indicators (KPIs)
You may spend plenty of time improving your website. It is very disheartening when you do not get the desired results. Wondering how can you improve your website's performance to progress towards the intended result? Well, KPIs are the right approach to focus on for operational and strategic improvement.
For you, we are unearthing some important SEO KPIs for marketing that will help you set the targets and track the progress throughout. Let's get started without further ado.
ROI
A measure used to evaluate the efficiency of an investment is ROI. Almost every business formulates strategies with an aim to drive returns on the investment made. The ultimate goal is to get more money back than the amount invested. A hard ROI is created when a marketing activity directly leads to sales and revenue, and a soft ROI when that activity does not directly lead to a deal.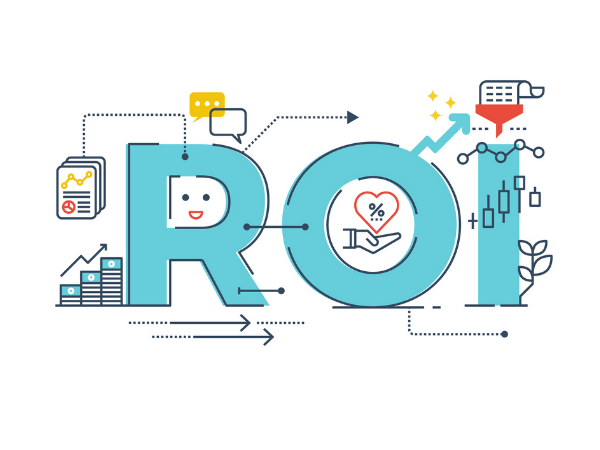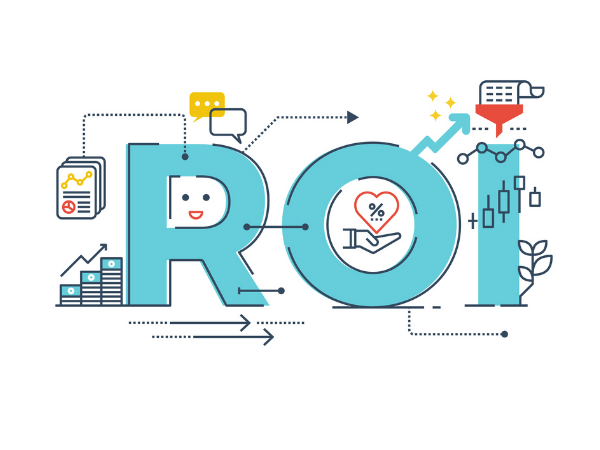 There are many tools available that make it easier to track ROI accurately. ROI Analysis is a powerful tool that will help you in making informed decisions. You can even measure your ROI based on the amount you invest in SEO and the amount you get in return from the channel.
Conversion Rates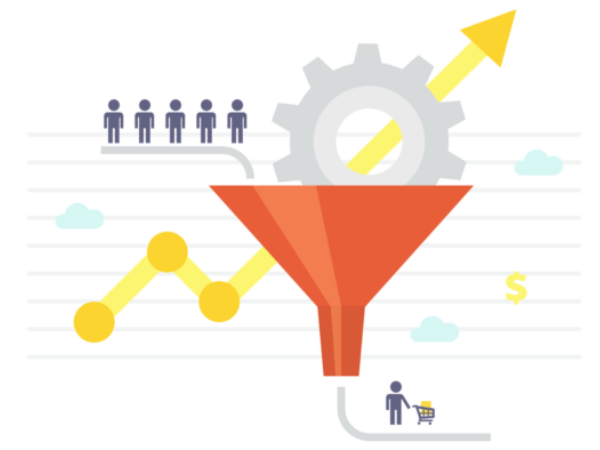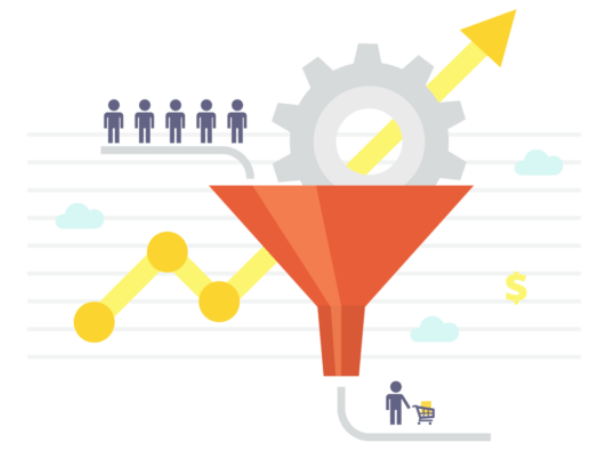 The main objective of undertaking marketing activities is to increase sales and revenue. A conversion occurs when a visitor to a website reaches the desired goal, like filling out a form or making a purchase. Tracking the conversion rate after regular intervals helps you understand which elements are working and which are not. Measuring and keeping track of organic conversions is a solid way to demonstrate your business's success. Google Analytics is a great tool to track conversions.
Organic Traffic
Organic traffic describes the visits to a website from the search engine's results. It is about targeted visitors, which makes it significant. Users visiting your website have a precise intent. They are more likely to convert if you can provide them with a solution or answer to their question. Impressions result in increased traffic and that traffic leads to conversions. The real impact of your SEO strategy can be demonstrated if you take care of the key metrics that can improve your brand's online visibility.
Keyword Ranking
A site is ranked by a search engine based on its keywords. This ranking impacts web traffic, lead generation, and conversions. The higher you rank on the SERPs, the better for your brand. To improve your keyword ranking, you can do the following:
Publish appropriate/relevant Content
Update your Content regularly
Take care of Metadata
Use Alt Tags
Create quality Links, and so on
Various Free Keyword Ranking tools are available online that can help you choose the best keywords for your content. It is preferred to leverage long-tail keywords rather than short-tail keywords.
Metadata
Metadata is a factor that can increase the traffic on your site. You should focus on writing interesting Metadata to make the reader curious about the content in it. It includes three components:
Tags: Contains information about a website
Description: Summarizes the necessary information that the site gives
SEO Title: The title of the site that appears in the search engine's results
As Metadata contains information about the content of your website page(s), it becomes crucial to review and update it from time to time. SEO is an ever-evolving field, hence your site will also change over time. Use well-thought keyword-rich titles for your site's page(s) to attract more traffic. Work smart and not hard!
Backlinks
Backlinks is one of the top three ranking factors determined by Google. This is not going to change anytime soon. Google grants more importance to backlinks from the media. Useful links are essential for high SEO rankings. Backlinks directly generate leads and enhance your branding efforts. The more backlinks your marketing strategy generates, the more famous and successful your brand becomes.
You can use the following tools by SEMrush – Backlink Audit and Backlink Analytics to track various link metrics.
CTR
It stands for Click-Through Rates. CTR calculates the percentage of clicks per 100 Ad impressions. It is used as a ranking factor; however, keep it organic. Why? Because the more organic your CTR, the more people will end up clicking on your listings on the SERPs.
It is easy to compare different-sized sites through CTR. It may affect some key performance indicators, such as Quality Score if your CTR is low. To make it higher and better, pay attention to Meta details to trigger people's impression when they search for information online.
For more information about CTR, click here.
Bounce Rate
The number of users that exit your site rather than continuing, to view another site defines the bounce rate. According to the new definition, it segments into:
ABR (Active Bounce Rate) – This shows how many visitors left a website within 5 seconds
PBR (Passive Bounce Rate) – This shows how many visitors stayed for more than 5 seconds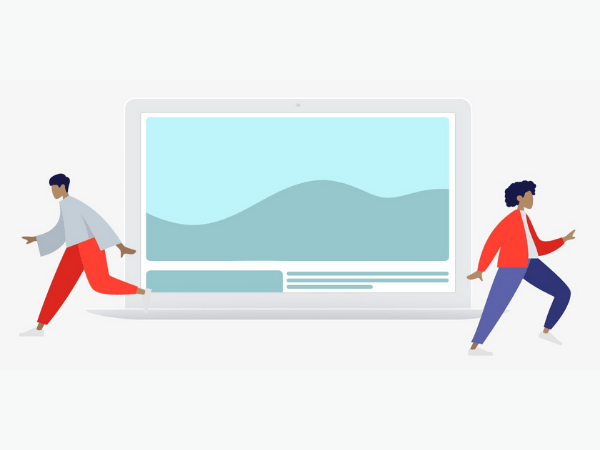 It is a factor that decides whether the content present on your page is interesting enough to keep the readers engaged. It is essential to monitor the bounce rate to identify your content and design's effectiveness. Also, it is a great way to demonstrate how relevant your content is to people's search query it is ranking for.
Coverage Issues
Coverage issues include server errors, redirect errors, URL not found errors, crawl issues, etc. To effectively eliminate such errors, you should regularly keep an eye on such issues. Identifying or getting a hint of wider indexing or crawling problems at the right time will help you in the long run.
On Google Search Console, you can find these errors under Index > Coverage. The Index Coverage Report is a powerful tool that can help you fix these issues. Keep your back-end organized to avoid such issues. It is true that a Stitch in times saves nine. So, always try to eliminate such issues in time otherwise they will create problems for your site.
Page Speed
Google considers Page Speed as an essential key performance indicator. People usually confuse Page Speed with site speed, but there is a difference. Site speed is the page speed for multiple pages on a site. However, Page Speed is the loading time of a specific page on the same site. The more the Page Speed, the more awesome is the user experience.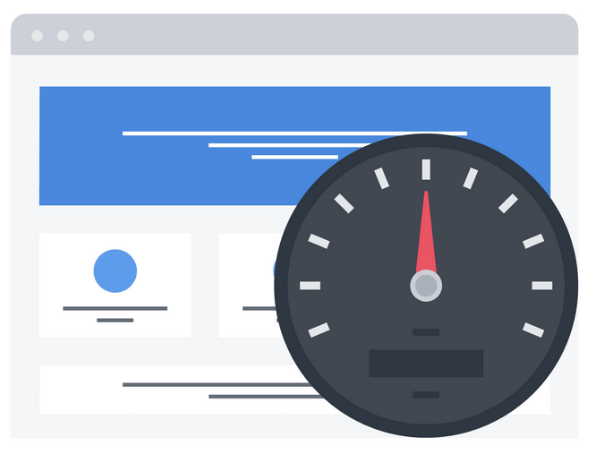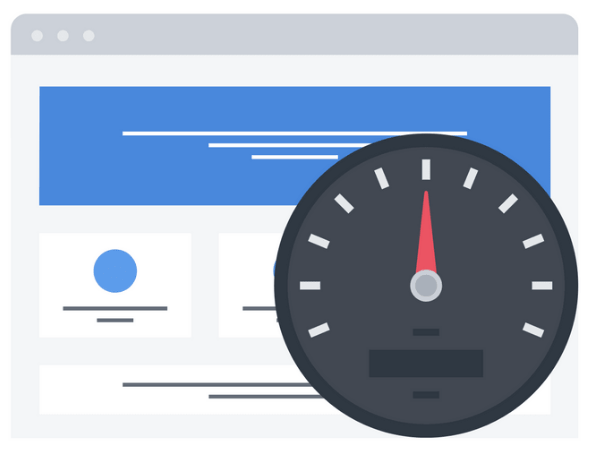 Some videos or images may slow down the loading time of your pages, so see it to that they are compressed appropriately without hampering the quality. You can make use of various tools available online to analyze suvh metrics. A smart choice will be to check your site's pages from time to time and fix errors if any. Always remember, Speed has an impact and will make people stay longer on your site. So, keep optimizing, keep attracting.
Digital Marketing will keep challenging you each day. You will never find an end performing business. Keeping track of other meaningful metrics that correlate with KPIs is an excellent approach. It is much easier to assess your day-to-day SEO work with KPIs.
Hope this article has given you a basic idea of what are KPIs and why are they important. For grasping information about interesting topics, stay tuned with us!
How can UNV Digital help?
UNV Digital has been providing the best Digital Marketing Services for a decade now. We have served clients across the U.S., the U.K., Canada, Australia, Singapore, and India to name a few. Our Premium Services include Content Creation, 2D and 3D Animation, Video Production, and much more.
With our team of experienced and qualified experts, we will provide you with the best advice for your brand's growth. If you need to know more about the SEO Key Performance Indicators, we have the best tips and tricks for you. So what are you waiting for! Get in touch with us today!
Be the first to receive the Latest News and updates about the Digital Marketing Industry. Join our WhatsApp Group and be a part of the most happening Digital Marketing Community today!