The way brands connect with their consumers has changed drastically over the years. Today brands need to look more purposefully, and actively at the culture buzzing around them. They should use awareness from news, social media, and other entertainment platforms to position themselves well into the world. Closely monitoring the social media world can help you make great brand stories and win people's hearts.
You may have heard many brand marketing success stories, but the one which we are about to tell you will give you a glimpse of a different side of the marketing world. Some time back, a video of a couple at KFC SA had gone viral. The audience loved the video and shared it on multiple platforms, and the outcome was heartwarming. Some brands took this opportunity and did something for the love birds and, at the same time, marketed themselves. Let's have a more in-depth look into the story and understand how brands do their marketing while taking care of society.
How Brands do their Marketing?
Before jumping to the story, let's look at why creative marketing is vital for brands to thrive and succeed eventually.
In this modern digital marketing era, you have to be on your toes and get more creative by learning from other brands. Great brand stories are the ones that have a human touch and deliver powerful messages in the interest of the people. Now marketing is not just about your products/services; it's all about how your brand can occupy a little space in your fellow audience's heart.
We know that coming across something that can hit two targets with one arrow in the marketing space is not easy. However, you should never give up and try to do something unique. Wait, did the word "Unique" make you a bit nervous? Well, relax! Keep your worries aside, and let's discover how simple this all can be!
Let's discuss with an example of how brands market themselves in this modern social media era. Recently, the most famous incident took place in South Africa, and many brands came in support. Here is some wholesome content for you all.
The KFC SA Couple Wedding!
"KFC Couple Wedding" is all about Hector Mkansi and Nonhlanhla Soldaat, a South African couple, who had their dream wedding after their video went viral on Twitter. It was a heartwarming moment captured by a passer-by, who spotted a man going down on his knee at the KFC restaurant.
The video had been doing the rounds all over the social media platforms. At first, the man got insulted by a journalist for proposing his girlfriend in one of KFC SA outlets. However, that journalist's tweet got a backlash and made the couple more famous.
How did it all Start?
It all started when KFC SA shared the proposal video on their official account and asked for people's help to find the lovely couple. As the video went viral, somebody eventually found the couple!
In response to the video, many international brands offered to contribute to the couple's wedding in their own ways. Brands like Puma South Africa, Audi South Africa, Huawei Mobile South Africa, Uber South Africa, Standard Bank SA, and many more did their part. The couple received many gift vouchers and amazing deals from brands around the world.
They were also gifted accessories worth 1,300$. From food to the wedding ring and even a holiday package – brands took care of everything!
This is the essence of the new digital marketing era. The KFC SA couple got their dream marriage arranged by the people out in the world. By showing their human side, the brands who participated received immense love from the people. The sweet motion won hearts all across the globe.
The kind gesture is what it takes to touch people's hearts. Brand Marketing success stories get built not with just money, but also with your humane thoughts.
A famous quote by Lisa Gansky says, "A brand is a voice and a product is a souvenir." So, be a brand that becomes the voice and choice of the customers by taking care of the society!
Have a look at this touching story that won millions of hearts yourself:
About UNV Digital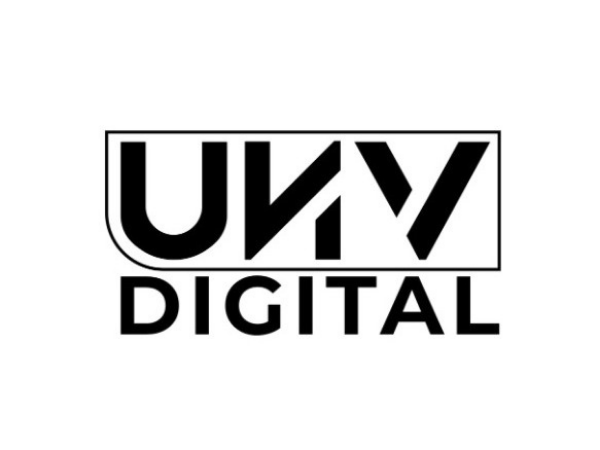 UNV Digital has been in the industry for around a decade now. With our expertise, we have successfully helped many national and international companies in creating great brand stories.
We are a full-service Digital Marketing Agency and can help your brand in being digitally strong. Our expert team can help you effectively establish your brand name with robust marketing strategies.
We are Digitally Yours! Like you, we also believe in winning people's hearts and coming up with creative ideas every time. So what are you waiting for? Get in touch with one of our experts for more information about how you can benefit from us.
To get excellent ideas on Brand Marketing Campaign strategies, follow the blogs written by the super experts – BrandTuitive.
Be the first to receive the Latest News and updates about the Digital Marketing Industry. Join our WhatsApp Group and be a part of the most happening Digital Marketing Community today!