Establishing a robust brand presence online is merely the first step towards building any business. To attract potential customers, you require efficient marketing strategies in place. Marketing is a vital channel through which you can achieve your goals of having a vast enterprise. You can implement the perfect marketing strategy for your business by seeking help from a Marketing Agency or in-house team. Many small and midsize companies prefer Marketing Agencies to maximize their reach and network.
Ways of Marketing – Marketing Agency or In-house Team
There are two ways of publicizing your products. Either you can approach an existing Marketing Agency or build an In-house Marketing team. When you are running an organization, your perspective may be limited when it comes to your experience.
If you hire a Marketing Agency for your search marketing efforts, you get an outsider's view into what can work to ramp up your digital presence. But there's more to it. Below are all the reasons you need to know to identify why you should prefer an Agency over your In-house team:
Major Benefits of Hiring a Marketing Agency over In-house Marketing
To reach more customers and grow as a business, every company needs to have an efficient marketing approach. For most growing companies, outsourcing marketing to an Agency or Consultancy is the most viable option. You may wonder why? Well, the following list will give you an insight into the significant benefits of hiring a Marketing Agency. Keep reading to explore more….
More Affordable
If you are starting a business and are thinking of ways of cost-cutting, then a Marketing Agency is the solution to your problem. If you hire some employees to look into your marketing needs, then you will have to worry about many factors like:
Their Salaries
Availability of Office Space
Workplace Environment
Their Satisfaction with their Work
How to Resolve their Issues, and so on.
A Marketing Agency is more affordable compared to hiring a full-time marketing team. Also, there is an additional benefit – You don't need to worry about the factors mentioned above. The right marketing partner can save a company 10-30% in the overall marketing spending. Doesn't that sound amazing!
Professionalism
One of the significant advantages of hiring a marketing agency is the professional experience. The right agency will have specific knowledge in various industries, a vast market experience of facing a diverse range of challenges. Many newer business owners don't possess such expertise and may have never encountered difficult problems.
The outsourced team will also have a more comprehensive network with trusted clients who can boost your marketing results. Possessing a knowledgeable and experienced staff at your side can produce immediate results, helping in quickly getting your marketing efforts off the ground. Indeed a win-win scenario right?!
Speed and Efficiency in Results
46% of companies say that they cannot find the right combination of people to do the required job. Marketing Agencies usually have everything they need to jump in and make an immediate impact on an organization. Marketing Agencies often have partnerships and connections with different platform providers to publicize the service within and outside the marketing scope. This networking provides better and faster results.
Broader Skillset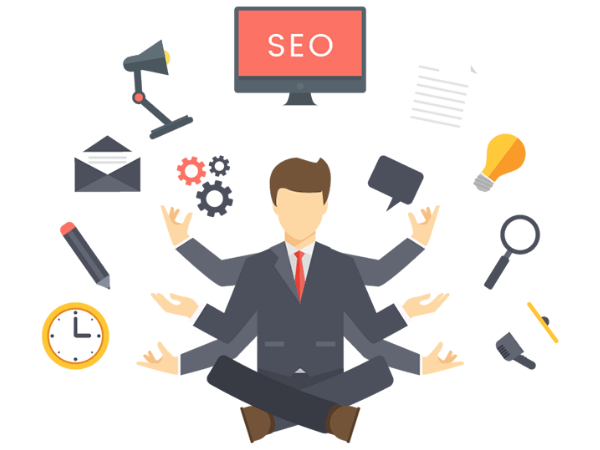 One of the benefits of hiring a Marketing Agency is that you will get access to a better team with diverse skillsets. You will get more value. Consider the immense amount of thought, research, and time that is required to rebrand the position and design process. Here, you don't have to worry much as the Marketing Agencies devote most of their hours to successful marketing partnerships.
As they have experts in their teams dedicated to publicizing your product or service, you will not be required to engage your working hours in these tasks. You can focus on your primary goals.
85% of the agency clients think Agencies can identify new trends. The team will bring in fresh and trending ideas that may lack in your in-house team due to lack of exposure. Hence, you will be capable of building a better reputation in the market with their assistance.
No Prolonged Commitment
When you hire employees, there is a specific amount of money, hard work, and time to invest in them. After working for a particular amount of time, you realize that the person may not be adequate for the job, then there will be an issue of re-hiring someone who can fill in those shoes. It is also difficult to fire an employee rather than an Agency due to the amount of time you invested in hiring him/her. Thus, it would be better to hire an Agency to get the work done without worrying about any sorts of problems.
We hope that you can judge the smarter choice over here. You can decide between hiring a Marketing Agency or an In-house team with the help of the above insights. But a million-dollar question is – Where will you find the best solution to your marketing problems? Aha! Leave your worries aside as UNV Digital is here to your aid! We have solutions for all your complex problems.
How can UNV Digital help?
At UNV Digital, we are entirely aware of the benefits of Digital Marketing. With our expertise and experience, we can help you create robust strategies for your brand's success. Our team of Expert Analysts can conduct in-depth market analysis and understand the current market for your industry. Our team combines design, insights, and technology that can change the game for you and your customers efficiently.
Having around a decade of expertise in the industry, we have helped many brands implement successful Digital Marketing Strategies. In all these years, we have successfully provided exceptional results to some of the biggest brands in the U.S., the U.K., Canada, Australia, Singapore, and India.
We are Digitally Yours! Contact us today for your Marketing needs.
Have a look at what the Digital Marketing expert Neil Patel has to say about hiring a Digital Marketing Team for advantageous benefits.
Be the first to receive the Latest News and updates about the Digital Marketing Industry. Join our WhatsApp Group and be a part of the most happening Digital Marketing Community today!