The search engines must understand what you are conveying through your website. Have you ever pondered upon how they get to know what your keywords or title are? All this happens through Meta Tags. But what are Meta Tags? This article will unearth what they are and how you can use Meta Tags for SEO.
What are Meta Tags?
The "Meta" stands for "Metadata," which is the kind of data these tags provide. Meta Tags are unseen tags that convey information about your page to search engines and website visitors. Search engines highly value a good user experience, including ensuring that your site satisfies a user's question in the best possible way. Meta Tags help you do this by providing the information that searchers need to know when your site is displayed upfront concisely and fascinatingly. There are several kinds of Meta Tags that you can use for SEO.
Let's learn about them more!
Six Meta Tags for SEO
Below is the complete guide on the six most important Meta Tags for SEO.
Meta Title
Meta Description
Meta Robots
Meta Refresh Redirect
Meta Charset
Meta Viewport
Let us discuss what they are and how to use them.
Meta Title
It is the Page Title that Google and most other search engines display in search results.
Why it's essential for SEO
Titles are decisive in giving users a quick insight into a result's content and why it's relevant to their question. It's often the elementary piece of information used to decide which result to click on. So, it's vital to use compelling keyword rich titles on your website.
Best Practices to Follow
Write a unique title for each page
Be brief but captivating and descriptive at the same time
Avoid generic and vague titles
Create something click-worthy
Match search intent
Include your focus keyword where it makes sense
Keep it under 60 characters.
Meta Description
It summarizes the Page's Content. It sometimes also includes a small CTA. Google often uses it for the snippet in top search results.
Why it's essential for SEO
A Meta Description Tag should inform and intrigue users with an authentic, relevant essence of what a particular page is about. It is like a pitch that convinces the user that the page is precisely what they're looking for.
Best Practices to Follow
Write a unique description for each page
Try to summarize content accurately
Avoid generic descriptions
Use sentence case
Match search intent
Include your focus keyword where it makes sense
Keep the word limit under 160 characters
Meta Robots
This tag tells search engines if and how they should crawl your web pages.
Why it's essential for SEO
Using the wrong parameters in the Meta Robots Tag can have a catastrophic impact on your site's presence in the SERPs.
Here are some values you can use in this tag:
Index: Informs the search engine to index the page. It is the default setting
Noindex: Informs the search engine not to index the page
Follow: Tells the search engine to crawl links on the page and that you also vouch for them
Nofollow: Tells the search engine not to crawl links on the page and that no endorsement is implied
Meta Viewport
The Viewport is the user's visible area of a web page. It varies with the device. It is used to command the browser to depict the web page on different screen sizes (i.e., Desktop/Tablet/Mobile.)
Why it's essential for SEO
This tag indicates to Google or any other search engine that your website is mobile-friendly. This matters crucially because Google ranks mobile-friendly web pages higher in mobile search results as of 2015.
Best Practices to Follow
Use the Meta Viewport Tag on every web page
Use the "Standard" tag as the default unless you know what you're doing
Meta Charset
It sets the character encoding for the web page. It instructs the browser how all the text on your web page should be displayed. There are numerous different character sets, but the two most common on the web are UTF 8 and ISO-8859–1.
Why it's essential for SEO
If you use the wrong character encoding can cause some characters to display incorrectly in the browser. Character formatting issues are destructive for the user experience. That can lead to SEO problems like:
You may not receive many backlinks to your page
Very high bounce rate, low time on page, and short dwell time
Search engines not understanding your content
Note that Google recommends using Unicode/UTF 8.
Best Practices to Follow
Use the Meta Charset Tag on your website
Use UTF 8 where possible
Always use the correct syntax for your HTML version
Meta Refresh Redirect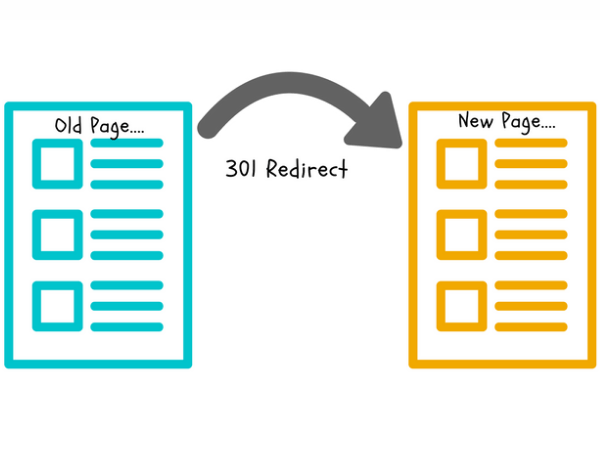 This tag tells the browser to redirect the user to a different URL after a certain amount of time.
Why it's essential for SEO
Meta Refresh Redirect Tags are essential for SEO because you should not use them, even though Google understands and respects them.
Here is why:
Not supported by all search engines
Can be confusing to the user (and also raise security concerns)
Pages need parsing before they see the destination URL, which can take some time
Best Practices to Follow
Avoid Meta Refresh Redirect Tags unless necessary
Use a 301 redirect instead
Using meta tags for SEO is not at all challenging once you set a correct approach to it. Here is where we can help!
How can UNV Digital help?
UNV Digital is a leading organization in providing Digital Marketing services. We have the best Premium Services to help our customers build their brands and grow their Social Media businesses. We've always aimed to do things uniquely at UNV Digital. We have had our clientele from all across the world. We care about building quality products, trusted relationships with our customers and team members.
To learn more about our approach to skyrocket your business, contact us today by clicking here.
We are Digitally Yours!
Be the first to receive the Latest News and updates about the Digital Marketing Industry. Join our WhatsApp Group and be a part of the most happening Digital Marketing Community today!