Whether it is work relations or family relations, you need interactions. In an era where time is everything, we often search for ways to manage both. Zoom is one such platform to connect with people. It has emerged quickly and is being used worldwide. The New Zoom Meeting Features can coordinate your work without compromising your presence at home or anywhere else.
A countless number of companies are engaging in video culture and expect more growth in the coming years. The world of globalization has made it possible to maintain face-to-face interactions through video. You even have the benefit of communicating with your team members living even in the remotest areas of any country all across the globe. New zoom meeting features have the potential to ease your connectivity.
The Video-Conferencing Market is expecting a reach of $20 billion by 2024.
New Zoom Meeting Features for Every Field
Zoom Conferencing App is the most popular when it comes to Video Conferencing. It helps businesses in maintaining communications with their team and clients effortlessly, without a hitch. Over time, it has proved to be a convenient and quick access platform for external and internal conferencing. Zoom has executed new security features, tools, and updates to offer a collaborative strength to changing market scenarios.
The use of this conferencing app has made it possible to increase engagements and performance. From zero to all prices, Zoom has everything you require for a fantastic conferencing experience!
Some user-friendly benefits are:
Advanced Scheduling
Security
Fantastic Engagements
Excellent user support
Immersive Host Controls
Zoom Meeting Features are the Most Flexible and Unique Ones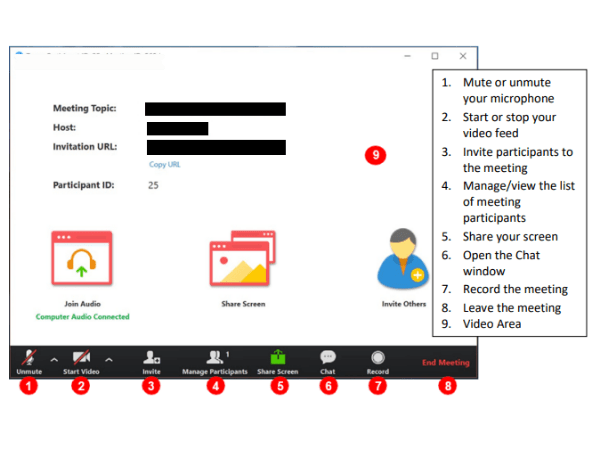 With the advent of technology, Zoom has emerged at a quick pace. They have included many useful features to their application, making the user experience meaningful. Well, have a look yourself. Dive in to explore!
Virtual Background for Mobile and Desktop
This advanced feature permits you to upload an image of your choice – A scenery, office view, logo of your brand, etc. to customize your background. This feature is available for iPhone and Desktop. That means we no longer require green screens for our virtual environments. Isn't it amazing!
A Gallery View of 49 People in One Go
The Zoom gallery feature allows you to see 49 meeting participants at a time. Wow, this means now you have the advantage of focusing on every member with just a single screen! This feature is amazing as it will also save your scrolling time and having a look at the participants on separate screens.
Yes, you read that right! With zoom, you can share your screen. It even allows you to play with its pause feature. Just press "Pause Share" to pause your screen share.
You can even use screen sharing to share your desktop, window, application, or audio/video. Now you can send computer audios to your remote attendees as well. You can do this without any special plugins or cords.
Zoom desktop hosts can let many participants share screens. This can make a real-time comparison of documents or other materials by participants in numerous locations. The feature is available on Zoom Rooms as well.
Enhance Your Appearance
The instant filter feature provides a very subtle smoothing of your under-eye bags and fine lines. It makes you look natural and presentable. Go to Settings, and check the box next to Touch up my appearance under the Video tab.
Wait, it's not over! We have more to tell you, keep reading…..
New Zoom Meeting Features – Fantastic Lighting Filters to Brighten Up Your Experience
Filters
Zoom has introduced new filters to add and play with more colors for its users. You can change your picture into black and white or completely change it to pink.
Enhance Your Frame
You now have access to a complete range of lightening effects to make adjustments and be video ready always! You can choose the optimum brightness and smoothness to feel more confident.
Noise Cancellation
You no longer have to worry about kids playing or a dog barking. Attending meetings peacefully is possible now. With this feature, you can sound your best without any distractions in your introductory presentations.
Reactions
Now, you can show a wide range of emotions with this additional feature of Zoom. Expressing your reactions using laugh, heart, and celebrate emoji is just a click away.
Weathercast Style
PowerPoint Presentations or Key Point Presentations can now act as a virtual background for you. Resize or move your video to any part over the background to be in tune with your work.
Integrating your Zoom account with other useful apps can help you be more efficient with your daily meetings. You can find them in Zoom App Marketplace.
Gmail
Gmail by Zoom allows you to schedule meetings directly from Gmail. Once installed an add-on button schedules meetings, invites users, and instantly starts Gmail sessions.
Google Calendar
Google Calendar App schedules, starts, and joins Zoom meeting from Google Calendar. It can work by choosing it as the conferencing option, which means that there's no need to open the Zoom App every time to find or conduct a meet.
Slack
Slack is the same as Gmail. Zoom allows Slack users to schedule, start, record, join and perform many functions from it. Individual users can add Zoom to Slack themselves, or companies can configure the add-on to be a part of standard Slack install packages.
These were the amazing New Zoom Meeting Features. Stay tuned with us to read about such informative articles. We love to keep our readers updated always!
About UNV Digital
UNV Digital is a well-known Agency in the field of Digital Marketing. We focus on guiding our clients to uplift their Marketing Strategies, help them in building a robust presence online and taking their business notches higher. We have a Specialized Team for every Service that we offer.
Over a decade, have been providing quality services to our clients in the U.S., the U.K., Canada, Australia, Singapore, and India. We offer a complete range of Online Marketing Services like SEO, SEM, SMM, Content Marketing, Email Marketing, Influencer Marketing to give an exceptional identity to your business. To know more about our various services, contact us by clicking here.
Know more about Video Conferencing Software of 2020 on the SEO Expert – Neil Patel's website.
We are Digitally Yours!
Be the first to receive the Latest News and updates about the Digital Marketing Industry. Join our WhatsApp Group and be a part of the most happening Digital Marketing Community today!