It can be an exciting step to expand your marketing efforts beyond your home country. In general, entering a new market in a new country is quite long and takes a lot of research. Also, it is much more than just copying your campaigns and changing geographic targets. Pay Per Click Marketing is an enthralling option for any brand, but at the same time, there are things to think about before getting started.
You need to take care of the budgeting, channel allocation, account structure, localization, unique regional concerns, and so on. Some expertise and smart tools can ease your task by helping you get many insights about the market you want to target.
Benefits of Pay Per Click Marketing
You may be wondering if PPC Marketing will benefit you in any way. Well, as per the recent analysis, it has been noticed that nowadays more and more brands are trying PPC Advertising. Want to know why? See for yourself how your brand can benefit from this strategy. It will:
Help you reach out to new Audiences
Increase the Revenue flow
Improve Website Performance
Positively impacts your Online Strategy
Help in Targeted Advertising
Provide Measurable ROI
Advertise locally as well as Globally
Accommodate Brand Exposure, and so on.
With PPC Marketing, you can tailor the Ads to appeal the targeted audiences depending on your niche and also generate superior results.
Five Tips to Get Started with International Pay Per Click Marketing Campaign
Now that you know the benefits of PPC Marketing, it's time to learn more. For you to take advantage of such benefits, we have come up with Five excellent Tips to help you set the right foot forward. Let's get started right away!
Budget for Different Costs by Country
CPCs and CPMs are values that vary according to countries. However, you can estimate how much to spend on Google Search using Google Ads Management. Add the essential keywords in the Google Keyword Planner and set countries you want to target. Then, you can have a rough idea of your budget.
You will have the best idea of average CPCs/CPMs once you start running a campaign and deal with the actual figures. If you advertise your product in a region where your brand is new to the people, you can experience higher CPAs. Whereas, if people are familiar with your product, then there are more chances that you experience lower CPCs.
Extensive Research of Top Channels by Region
Using a multichannel approach is an engaging way of reaching your targeted audience in a new atmosphere. But, what channels you choose is a challenging task. Therefore, have extensive research on top social platforms in a particular region you are targeting. Different people use different search and social media channels, so you must keep this in mind to attract more audiences.
Planning for Account Structure
Setting up the Account Structure is very critical for saving yourself from falling into the ditch at a later stage. Save yourself from the trouble by planning well in advance. It will ensure that:
The searches stimulating your Ads are suitable for your audience
You get a Good Quality Score that will make Google notice you
You are Organized and are able to Optimize better
Further, you can structure your Account based on the Structure of your Website, your Products/Services, Locations, and so on. Also, do not miss out on conducting appropriate Keyword Research to reap the maximum benefits.
Include Asset Localization
Language, spellings, name to a product and pronunciation also vary when you go in-depth to localize an area. Therefore, ensure localizing copies for the people you are targeting. Localizing a copy includes adding the local, regional lingo words to it, even if you are targeting the people who are fluent in English.
For example, "Diapers" are called "Nappies" in some regions. Therefore keep in mind to change words accordingly and not just to copy the same campaign for every market.
Use the Tools Offered by Google
Tools are essentials weapons for Marketers in this era of competitive environment. Using the right PPC Tools will:
Save your precious Time
Provide Crucial and useful Insights
Boost Revenue
Inspire You
The following Tools can help you take an evolutionary leap and benefit you in various ways:
Google Ads Editor
Google Ads Performer Grader
Google Keyword Planner
Google Trends
Google Analytics
Google Ads Script
Google Ads App
We hope these tips will help you target your audience internationally. There are many benefits of PPC. You only have to analyze them and bring them to practice.
How Can UNV Digital Help?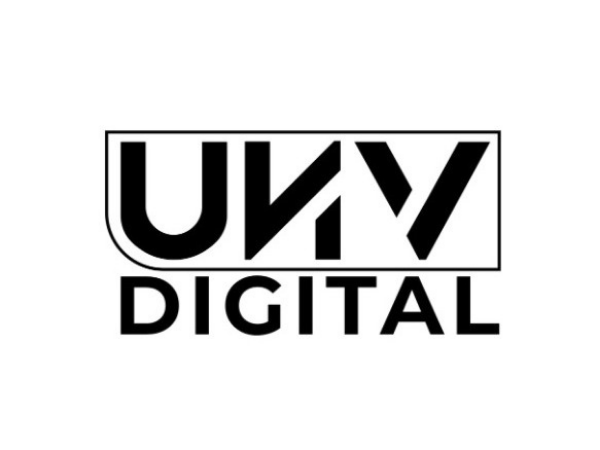 UNV digital is a leading Digital Marketing Agency with a group of well-learned enthusiastic Professionals. We can help you reach your targeted audience with excellent strategies. We can help you with PPC marketing more creatively as we have been in the industry for around a decade now. We also excel in Google Ads Management and can help your brand reap maximum benefits out of it.
Our well-known services include Content Marketing, Email Marketing, Social Media Marketing, Video Production, 2D and 3D Animation, Graphic Designing and so on. To get guidance on how to use Pay Per Click Marketing and target the audiences in International Markets, contact us today.
Be the first to receive the Latest News and updates about the Digital Marketing Industry. Join our WhatsApp Group and be a part of the most happening Digital Marketing Community today!