Do you think you know enough about the Snippets feature by Google? Let's find out. Along with featured snippets, Google offers a special type of snippets called "Rich Snippets" or "Schema Rich Snippets." These are not available for just about any website but are restricted to specific kinds.
In general, for a website, Google shows the Title in Blue, URL in Black, and Description in Black. That is how any snippet looks like. This article will show you precisely what schema rich snippets are and how to optimize for rich snippets.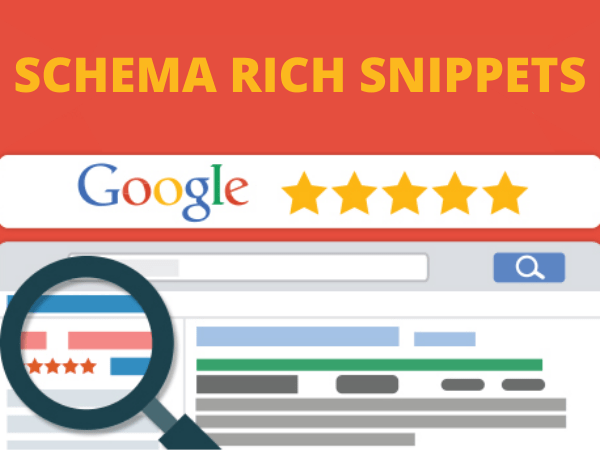 Schema Rich Snippets: What are they and How to Optimize for Rich Snippets?
What are Rich Snippets?
Schema Rich Snippets are more appealing snippets that contain additional valuable information along with the title, URL, and description. This additional information comes from the data structured on the page. But the question that arises is, why use rich snippets?
Why Use Rich Snippets?
The reason is simple, rich snippets or results stand out from any other snippets. They look nicer by showing various attributes like prices, reviews, ratings, etc. That is, it can give you an edge in competitions with your rivals. Rich snippets allow you to gather more clicks by presenting the users with information that matters. The following are the best ways on how to optimize for rich snippets.
How to Optimize for Rich Snippets
Check the Right Snippet for You
Standard search result snippets already offer you a good content overview. But there is more to the description, URLs, and titles. There are specific kinds of categories that can get you rich snippets:
Product Type Markup
"How to" Markup
Software Markup
Review markup
FAQ Markup
Adopting FAQ kind of snippets is a popular SEO tactic of modern times to get more SERP for real estate. There are many more kinds of categories that apply to a specific type of website:
Education
News, Media, and Entertainment
Events
Job-related Content
Datasets
Books
Implement Structure Data
To get the rich snippets, you need to develop a markup code for your business. For this, you require to add minimum information for Google to serve rich snippets to your content. Businesses and Organizations include their Name, URL, and Logo, and fill other required fields. Always remember to add just schema to the content visible to your users. You can even use Structured Data Markup Helper by Google to generate the required code.
Test Your Structured Data Markup
If you haven't written your structured data markup correctly, knowing how to get rich snippets is useless. But that doesn't mean Google will start picking your snippet directly. Additionally, Google provides a free tool to verify your code. After adding the markup to your webpage, test it using the Structured Data Testing Tool by Google.
Monitor SERP Performance for Snippets
You get everything you need in Google Search Console. It allows you to monitor the status of structured data of your domain. You can check if your hard work has paid off by detecting the specific pages, errors, and items. Clicking on rich snippet enhancement gets you the report showing valid, invalid, and warning type URLs.
About UNV Digital
UNV Digital is one of the leading, rapidly growing digital marketing agencies. Our entire work and dealings focus on creating result-oriented strategies always. We have crafted specific marketing programs for your business development that focus on increasing brand revenue. Our experts are potent in understanding the changing moods of search engine optimization techniques and can help you create the best content accordingly.
To know about our various premium services, click here.
Learn How you can Improve your SEO Using FAQ page Schema by Neil Patel on his website.
Be the first to receive the Latest News and updates about the Digital Marketing Industry. Join our WhatsApp Group and be a part of the most happening Digital Marketing Community today!