Social Media Optimization (SMO) is a process of using different outlets and communities for expanding awareness about a product, brand, or event on Social Media platforms. These platforms become your brand's voice to convey the message and boost your online presence. Brands should hire the best SMO agency to advertise their brand and achieve their marketing goals.
The SMO goal is similar to SEO, i.e., to increase web traffic and increase awareness about your brand's website. In recent times, Social Media Marketing is converging with SEO, but in some instances, replacing it. You may wonder how! Here's the answer for you. Many brands hire the best SMO Agency to optimise their brand's SEO listing and reputation. You can strengthen your brand in an effective way, generate leads, increase your site's visibility in the online space, and connect to the audience with SMO.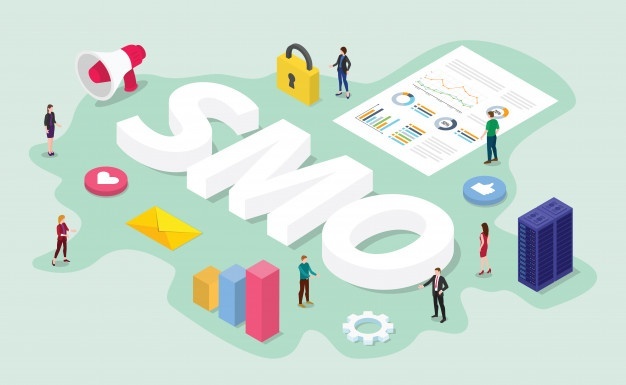 SMO directs the audience from various Social Media platforms to your company's website. This not only creates an awareness about your brand but also gives people an opportunity to get the information and make the next move. To get them at this stage, an
experienced social media optimisation agency that you hire utilizes various tools available online to enhance the delivery of your content. But, creating a piece that will be shared widely may be tricky at times. Here, expertise from a professional can make your work a way easier!
An effective SMO Campaign can harness the power of Viral Marketing. The idea behind this activity is to obtain more and more unique visitors for the content on the website. Social Media allows the brand to reach out to the audience through various mediums such as mobile phones, audio & video, blog post, etc.
It is known that 54% of social browsers use social media to research products. This fact makes it essential to optimize your social media from time to time. Why? The answer is straightforward – To make your brand look more engaging to the targeted audience. Even a simple thing like a tailored message on your social media can have a great impact on a specific group of individuals. Yes, you read that right!
Wondering how can you get the game perfect and ace it? An experienced Marketer can be of great help in getting your content customized and making your brand recognizable. Where will you find a perfect fit?
UNV Digital is the best SMO agency you can hire for your brand. Let us tell you why.
As a premium social media optimisation agency, our team consists of experienced, expert professionals who have been working in the industry for almost a decade now. They have worked with multiple brands, nationally and internationally, coming from different niches. This factor gives them an edge over other players in the market.
We will provide you with the best ways to get your SMO done effectively and ensure a significant increase in your Search Engine rankings. Throughout our journey, we have been uncovering different methods for developing efficient Social Media Optimization strategies for our esteemed clients. We have successfully delivered the desired results over the time and will be happy to serve you.
Today, social media has become the major factor of attraction for the audience to approach any brand. We will achieve all the possibilities and make you stand out by taking the required efforts with no compromise in the quality. Always love to see when our clients win!
Get to know more about how we can help your brand grow and take it to the next level. Click here and take a step forward to beat the competition.
We are Digitally Yours!!