Today, every business would want to enhance its brand awareness and ultimately persuade people to take a particular action. The question is, what's an easy way to do this? Well, the answer is to avail professional copywriting services!
Copywriting is one of the simplest ways to persuade the visitors and convert them into customers. A good "Copy" adds meaning to your online content and makes it look more appealing. You can even call it an attention grabber. Yes, you read that right!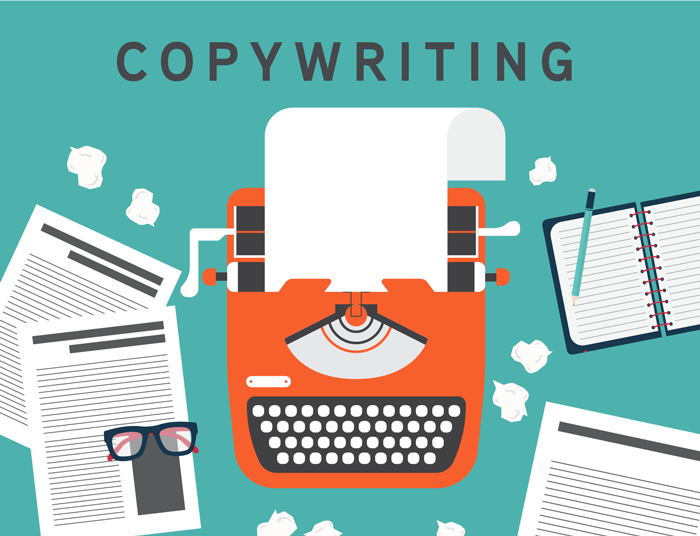 The idea of Copywriting is not just to impress but also to achieve specific business objectives. The Copies written by a Copywriting Service Agency influences your content's quality, style, type, and length, alike where you rank in Google. It holds the power to bump up your expertise and online presence, or it can be the deciding factor that sinks both into darkness. Hence, owning a well-polished Copy matters a lot to beat the competition. This is the reason why many businesses hire professional copywriting services for their brand.
Many of you would be unaware of the benefits that your brand can reap by owning an excellent, well-written Copy. Stop wondering as you are about to discover some crucial benefits that your business can derive from it below:
Makes your Name and Message stand-out in the Clutter
Helps you establish Industry Authority and Credibility
Gives your Brand/Business a Distinct Identity
Builds your Brand's Image and makes it recognizable
Helps you build a Rapport with your Audience
Improves your Conversion Rates
Helps you gain Customer Loyalty and Trust
Gives you space to represent your Products effectively, and much more
You wouldn't want to do anything that could cost your business or affect it in any manner. So taking care of some factors becomes crucial to saving yourself from trouble. To sum it all up, we suggest that you should have a good Copywriter (or team of Copywriters) or hire professional copywriting services. Maintaining and managing an entire in-house team can be a tedious task, due to which most of the companies tend to find a copywriting service agency. Wondering how you can find such a fit?
…..Still, wondering? Well, why do you fear when UNV Digital is here!
Nobody knows your business better than you do. We apply a collaborative approach to learn extensively about your business and then convert that understanding into a highly effective Copy. We further incorporate your feedback and go through a round of iteration to develop the final content.
At UNV Digital, we have expert and experienced Copywriters. From available copy to specialized content and everything in-between, UNV Digital has it, which makes us the most preferred copywriting service agency globally. Our writers specialize in writing for Health & Wellness, Legal, Finance, Tech, B2B Marketing, Arts & Entertainment, Travel, and many more domains. You name the industry, we will get the work done.
It's better late than never. Time to activate your audience through pitch-perfect Content and Copy for your brand. Time to advertise, promote, and get the sales up for the goods and services that you have to offer.
Make a team that understands your voice, subject matter, and process. Scale as needed, knowing that your Copy will always be fresh and optimal for ROI. We will make it all possible with our creativity and take your brand to the next level.
To uncover more about our Copywriting services, Contact Us with your requirements, and we will get it all sorted for you. Let us bear your burden and handle your Copy and Content! We've got this!
Digitally Yours!!