Creating a strong Digital Presence requires a lot of effort and strategic planning. Branding is an essential aspect when it comes to engaging the online audience and reaching out to a broader crowd. To do so, you must learn about the types of content and the best content marketing strategies that you can implement to boost your online presence. Another choice will be to hire a Content Marketing Agency that can effortlessly get the work done for you.
This way, you will be easily able to tackle the competition and move ahead towards the road to success.
Main Types of Content Marketing Assets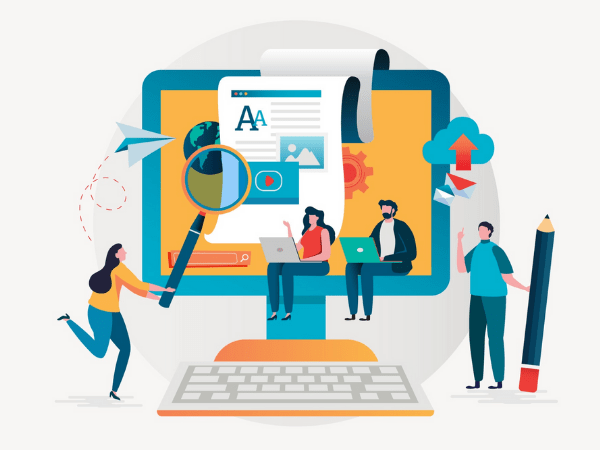 There is no doubt that the colors, logos, and site design are crucial factors for building a successful online brand. However, these are not the prime deciding factors of the brand's online reputation.
Content is one of the best assets that can strengthen a brand's reputation online. Strategically written Content can add a great deal of meaning to your brand's online image. Content for brands is everything from social media posts to videos to web copies to even blogs. Well-written Content can significantly help you reach out to a broader audience and make a long-lasting impression.
To promote your brand, you also need to have knowledge on the main types of Content Marketing assets. By implementing effective and right Content Marketing strategies you can get the desired results.
Given below are some influential and commonly used types of Content Marketing assets:
Blogs
Blogs are one of the best ways to increase your SEO value. They are one of the most valuable assets for any company, as it tells more about the company to its viewers.
While writing a great blog, you should keep it short yet informative and at the same time make sure that it is interesting. Make appropriate use of keywords and ensure that your blog is grammatically correct and error-free.
Whitepapers
A whitepaper is an authoritative report or guide that usually addresses the issues and their solutions. These are called 'whitepapers' because the government used to code these using colors for indicating distribution. Here, the white-colored papers indicate the documents which were designated for public access.
Companies that work around multiple data and numbers like IT companies, financial institutions, etc. should publish whitepapers. Such whitepapers are considered a valuable resource by professionals and can work wonders for your organization.
E-books
E-books are of great importance when it comes to Brand Marketing. These are considered to be a precious asset for brands and can significantly help in Lead Generation.
Create an E-book around a topic that is trending and will stay so for a long time. Compile all the Content and make sure that you only add the most relevant and valuable information in your E-book. Get it designed well, and you have one of your most vital marketing assets ready.
How can Content Writing help in Exceptional Branding of Your Business?
To strengthen your marketing efforts, you can effectively use the above assets. However, it would be best to ensure that all your Content is strategically planned and relevant to your audience and brand. You must focus on implementing the best Content Marketing strategies to add value to it.
If you provide immense value to your customers through your content, more and more people will start coming to you for such valuable information. This will result in an increased brand reach and stronger brand identity online.
The following are the reasons why Content Marketing is vital for brands:
Helps in Building Brand Awareness
With the help of social media, newsletters, blogs, and websites, you can create valuable content for your audience. Ensure that all your Content is engaging, well written, and useful, which relates to your brand and makes your presence felt. Such written Content helps in telling your audience about what you are selling.
Helps in Strengthening Your SEO
Written Content Marketing is one of the best ways to increase your SEO score. With the right keywords, you can optimize your Content for reaching out to a broader audience. Keyword-rich Content helps you acquire a higher position on Google and other search engines.
Earns Great Quality Links from Other Websites
You should always keep your business website updated with relevant content. If the audience finds your content valuable, they will start linking your Content while discussing your product/service. This, in turn, helps in improving your SERP score.
How can UNV Digital help?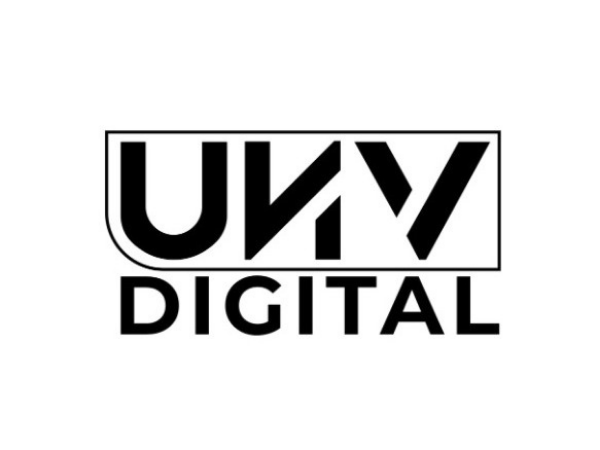 UNV Digital is a Content Marketing Agency and one of the market leaders for creating quality content with high SEO value. With in-depth experience in the industry, UNV Digital is the answer to all your Digital Marketing related needs.
Our exceptional Content Writers have helped brands create the best quality content for their marketing campaigns. With our experience, we can study the market for you and help in implementing the best Content Marketing strategies for your brand. We have helped some of the world's prominent brands create exceptional whitepapers, E-books, and company blogs.
To know in detail about how we can help you take care of your Content related needs, get in touch with one of our Lead Content Managers today. To get the best tips on Content Marketing, you can follow the blogs written by one of the leading Content Marketing Agency – ClickGiant.
Be the first to receive the Latest News and updates about the Digital Marketing Industry. Join our WhatsApp Group and be a part of the most happening Digital Marketing Community today!
Digital Marketing Daily by UNV Digital